This page is intended to lead to the identification of the Portuguese Wikipedia governance issues that have been thwarting the Portuguese Wikipedia and appropriate solutions to those problems.
Wikimedia Forum: Contributions are most welcome to the discussion and search for improvements to a problem which far exceeds a single Wikimedia project. Suggestions of other ongoing related projects would also be highly appreciated.
Please use either the English or Portuguese sections of the talk page for debate.
Wikimedia Public Policy Initiative
Background material
Meta
Strategic planning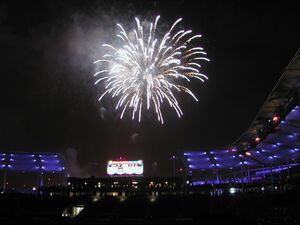 Wikimedia Outreach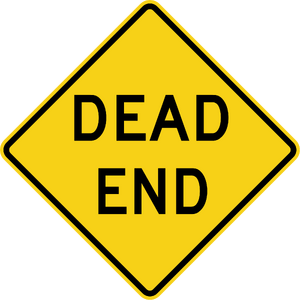 There are no governance issues?
Page created Aug 29, 2011 (for a starting date of Sep 1, 2011?). Job opening closed Sep. 15, 2011.[1]
Statement of Purpose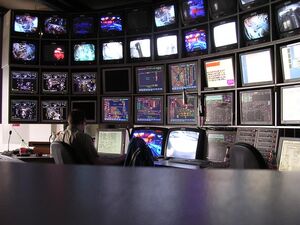 The Wikimedia Foundation (WMF) is looking for a short-term researcher to conduct a series of qualitative analyses on the Portuguese Wikipedia to better understand the structure and dynamics of the PT:WP community. This research will be informed by and in conjunction with the quantitative research being conducted on PT:WP. The Qualitative Researcher will help steer the direction of the quantitative research and provide insight into any emerging numeric trends. The Researcher will help answer why the active editor base is not increasing at the same rates as in the past and provide specific recommendations to WMF and the PT:WP for what the PT:WP community can do about it!
Background Information
The Wikimedia Foundation, Inc. is a nonprofit charitable organization dedicated to encouraging the growth, development and distribution of free, multilingual content, and to providing the full content of these wiki-based projects to the public free of charge. The Foundation operates some of the largest collaboratively edited reference projects in the world, including Wikipedia, a top-ten Internet property.
In December 2010, the Brazil Catalyst Project (BCP) began which developed open, documented and collaborative approaches through which the Wikimedia Foundation could support Wikimedia projects community in Brazil, with the goal of growing the contributor community and readership in Brazil. Ultimately, the project focused on creating a set of recommendations for initiatives and pilot projects that would help advance our collective mission in Brazil and generating systems, processes, and methods for advancing Wikimedia in other geographic areas. One outcome of the project was that there is a great need to improve the understanding of the structure and work dynamics of the Brazilian community in general and the Portuguese Wikipedia specifically. The research to be conducted by the Qualitative and Quantitative Researchers will help to establish this. The quantitative research will begin with a focus on the Editor Trends Study (for Portuguese), and then move into more specific areas regarding admin activity, new editor activity, and general editing stats. In parallel, a Qualitative Researcher will work on informing the quantitative work with specific community knowledge and provide insight into the actual causes of emerging trends.
Scope of Work
Analyze the outcomes of the quantitative information, and provide insight based on community-specific information, such as policies, bot activities, talk-page information
Outline landscape of PT:WP, including general policies, overall processes, deletion policies, etc. Also, dig into users talk pages and identify the use of bots and templates, and assess their uses
Map historical PT:WP information onto broader numeric trends, tying in, wherever possible, cause and effect relationships (e.g., how # of policies effects # of editors)
As needed, recommend specific areas for improvement and change in the PT:WP to foster a healthy environment for new and old editors, and to create the highest quality information possible
Communicate outcomes and implications of research to broader Wikimedia movement and PT:WP community specifically on a continuous basis (e.g., blogging, email, on wiki)
Expected output includes:
A timeline indicating important points in PT:WP history
The development and maintenance of pages on meta.wikimedia.org containing the information from the research in PT:WP, in Portuguese
An executive summary highlighting results of analysis and recommended implications, in both English and Portuguese
A more detailed report containing research results and outlining detailed recommended next actions
A list of recommended items for further research
The work will be centered in Brazil, but the fellow may make one trip to WMF headquarters in San Francisco in order to engage with other staff and researchers.
Term of Contract
The contract will be for a duration of ten (10) weeks beginning with an anticipated start date of September 1, 2011.
Required qualifications
Masters degree, PhD candidate or PhD in relevant field such as social science, history, or sociology strongly preferred.
Experience wrestling with historical, sociological or anthropological questions pertaining to the success, growth and survival of communities, social movements and large scale collaborative work
Experience wading through dense and complex historical archives or other textual social data
Experience working with nonprofits or community driven projects
Strong communications skills across various avenues and to various audiences
Comfortable operating in new environments and dealing with ambiguity of a "startup"
Passion for the mission of Wikimedia and positive can-do attitude
Speaks both Portuguese and English
Wikimedians/Wikipedians a huge plus!
Payments, Incentives, and Penalties
The contractor will be paid USD $30 on an hourly basis. The contractor will need to cover all legally required deductions, taxes and benefits out of this amount. Approved out-of-pocket expenses may be invoiced for reimbursement.
About 20 hours per week is expected, with a maximum of 30hrs. Any charged hours over this amount must be approved by the supervisor.
Points of contact for future correspondence
Jessie Wild, Special Projects Manager
rfp at wikimedia.org
Page created, Aug 23, 2011, as RFP/Brazil Education Program (starting "as soon as possible"). Changed, Aug 25, 2011, to RFP/Global Education Program. Reviewed, Oct. 3, 2011.[2]
Statement of Purpose
The Wikimedia Foundation (WMF) is looking for a consultant to develop and implement a strategy for expanding its classroom-based Education Program globally.
Background Information
In 2010 and 2011, the Wikimedia Foundation successfully executed an experimental pilot project (the Public Policy Initiative) to engage students in Wikipedia-editing as part of the curriculum. Professors at universities in the United States were participating in our initiative by asking their students to improve articles on the English-language Wikipedia. The Foundation is providing professors support in the form of instructional materials such as sample lesson plans, and Wikipedia Ambassadors, who are serving as mentors for the first-time Wikipedians.
Beginning in 2011, we will expand Wikipedia editing in university classrooms to institutions around the world. One of our priorities is to expand our Education Program to the Global South. Our goal is to increase the number of active Wikipedia contributors in the Global South significantly until June 2012.
Further information:
Scope of Work
Duties include, but are not limited to the following:
Developing a strategy for building a classroom-based education program in the Global South;
Exploring and documenting incentives for teachers, students and institutions in Higher Education to participate in the program;
Recruiting teachers who are eager to use Wikipedia as a teaching tool in their classes;
Recruiting and selecting volunteers who are willing and able to help newcomers with their first steps on Wikipedia;
Providing training, guidance and direction for new Campus and Online Ambassadors;
Creating guidelines and standards in order to achieve a shared understanding of the goals of the Wikimedia Education Program;
Documenting and communicating best practices and lessons learned;
Initiating and overseeing the translation of existing support materials into Portuguese and Spanish;
Developing and tracking measures of success and creating progress reports.
Outcome and Performance Standards
We will consider the project a success if we will be able to successfully launch pilot projects in at least two countries of the Global South. Both teachers and students shall have a positive experience with using Wikipedia in the classroom. Guidelines and support documents and the creation of an effective Ambassador Program shall help the participants in contributing to Wikipedia. Our program shall be implemented in cooperation with the existing community of editors.
Term of Contract
Your initial contract will be for a duration of 6 months, and will commence as soon as possible. At the end of the contract we will consider to transition the consultant to a full-time employee.
Payments, Incentives, and Penalties
Rate will be determined by level of experience and expertise. Please submit bid proposal.
Required qualifications
Strong written and oral communication skills;
Thourough understanding of the university teaching and learning environment;
Must be confident, engaging and adept in communication with teachers and university administrators;
Experience in working with volunteers is a major plus;
Exceptional project management and time management skills;
Ability to speak in front of groups and lead events is a major plus;
Must be comfortable in a highly collaborative, consensus-oriented environment;
Ability to work effectively and meet deadlines even while traveling;
Fluent in English; fluency in Portuguese or Arabic is a plus;
Must have a strong affinity for the Wikimedia mission.
Process Schedule
Please submit the following documents:
CV that highlights your understanding of the university teaching and learning environment;
A paper (not exceeding 8 pages in length) that explains
Why growing our editor community in countries of the Global South is important for fulfilling the Wikimedia Foundation's mission;
How you envision to work with teachers, students and volunteers to achieve the goals of the project.
Evaluation
The submitted documents will be evaluated against the following criteria (in no specific order):
Understanding of the mission and values of the Wikimedia Foundation;
Understanding of the Foundation's strategic goals for increasing our community of active editors in the Global South;
Demonstrated history of working with higher education and non-profits;
Ability to work with Wikipedia's existing community of volunteers;
Overall willingness and eagerness to undertake a highly complex challenge.
Points of contact for future correspondence
Please submit your documents electronically as PDF to Frank Schulenburg, Global Education Program Director, rfp at wikimedia.org
External links
Video
The movie