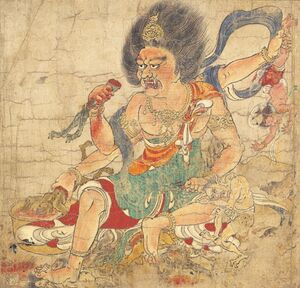 A global lock is a technical way to prevent [...] accounts from logging into or editing all Wikimedia projects. When an account is locked, attempts to log into it fail on all Wikimedia projects. The locking interface also offers the option of hiding the account name in all logs, for usernames that are harrassing or offensive.
Global locking is a technical way to prevent a user from being able to log into a named account on all Wikimedia projects where that account has been unified. It is generally applied to vandalism-only accounts, though in rare cases until global blocking is extended to named accounts, users who would be eligible for a global block are locked in this way as well.
Reasons to request a global lock
The following is a proposed list of reasons as an effort to write down current consensus about when this is appropriate. Please revise and add to it, and see the talk page for more.
Accounts that have been used only for vandalism or abuse on multiple wikis and are actively vandalizing now are candidates for a global lock. Please include links to block histories or other evidence of abuse on other projects, and indicate where the account is still active.

Accounts whose names are offensive or abusive are also eligible for locking, and may be hidden from logs as well.

Accounts that have violated other principles which are grounds for indefinite blocks on multiple individual projects, such as making repeated legal threats, publishing child pornography, or posting private personal information about others which may endanger them.
Discussions
Warning: Accounts should never be locked except in cases of certain bad faith. Locking the account (not to be confused with global blocking for IPs) will cause the user to log out, and prevent their login on all wikis by rejecting their password. There is no indication of what happened to the user, so they have no possibility of appeal or knowing the reason for the lock.
Data
No request for global lock is on record
First notice
You do not have permission to edit this page, for the following reason:

You cannot edit because your account is locked.

You can view and copy the source of this page
"Your only legal rights on Wikipedia are your right to fork and your right to leave."
"This being said, we're not trying to be jerks. Nor do we plan on being jerks. We do hope that you stay, and help us to build a better Wikipedia. There's lots of work to be done, and everyone who's willing to contribute constructively is needed. Including you."
"As a private website, Wikipedia has the legal right to block, ban, or otherwise restrict any individual from editing its pages, or accessing its content, with or even without reason."
thumb|300px|right|Tumbalalaika - Naftali Herstik, Alberto Mizrachi, Benzion Miller with the Neimah Singers
First as comedy, then as farce
With special thanks to Theo10011,[2] Seb az86556,[3] Barras,[4] and most of all to PeterSymonds.[5]