Article 1. All human beings are born free and equal in dignity and rights.They are endowed with reason and conscience and should act towards one another in a spirit of brotherhood.
"Virgilio, your accusations are outrageous and false to the point of making no coherent sense whatsoever. No one is violating anyone's human rights on Wikipedia. Please stop wasting people's time."--Jimbo Wales (talk) 11:16, 19 January 2011 (UTC)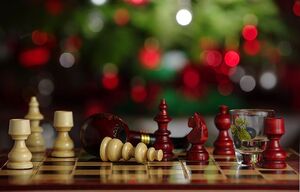 Artw, 1:47 PM, 11 March 2011. (96 comments total) 13 users marked this as a favorite

"Between 2005 and 2007, newbies started having real trouble successfully joining the Wikimedia community. Before 2005 in the English Wikipedia, nearly 40% of new editors would still be active a year after their first edit. After 2007, only about 12-15% of new editors were still active a year after their first edit. Post-2007, lots of people were still trying to become Wikipedia editors. What had changed, though, is that they were increasingly failing to integrate into the Wikipedia community, and failing increasingly quickly. The Wikimedia community had become too hard to penetrate."
Requests for assistance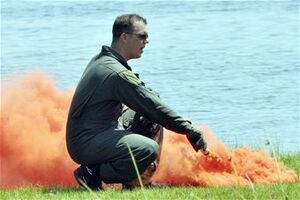 a) why my request for unblock was never answered,
b) where on page (2) are the occurrences of "harassment,"
c) if after Dec. 23, "he's just returned to do the same thing that lead him to be blocked in the first instance.",
d) where are the occurrences of "continued hostile behavior,"
e) towards what or whom is that "continued hostile behavior,"
f) why my "interesting history" of "cross-wiki" pioneering achievements is never mentioned, a clear violation of a NPOV in decision making.
Please give us some links...

Fred Bauder
Sat, 9 Apr 2011 18:47:56
Was there an arbitration case? Or other dispute resolution events? If so, could you share your reactions to the fairness and comprehensiveness of what happened? Please give us some links...
Fred
Virgilio A. P. Machado
Sun, 10 Apr 2011 05:37:44
What is the purpose of all those questions? I've always provided that information to this list and if anything ever come out of it, besides being scolded by the list masters for making off-list posts, was to gain a new following of admirers.
Sincerely,
Virgilio A. P. Machado
Fred Bauder
Sun, 10 Apr 2011 11:57:49
The reason to ask is because if there is a problem we might be able to resolve it. At this point I don't know what your problem was or is. You seem to be nursing a grievance; trying to milk it rather than solving it.
I'm sorry if I've not paid perfect attention, but I don't think I've got the tone wrong.
Fred
Virgilio A. P. Machado
Mon, 11 Apr 2011 03:36:10
Of course there are problems, some of them in plain English. Is anybody on this list able to do anything about them? I'm sure there is. That is why I have posted here so many times asking for help. Have I received any help? None whatsoever.
It's kind of hard to believe that any assiduous member of this list is totally unaware of my "Request for assistance" posted Jan. 5. That's already more than three months ago. Have I seen any results? You bet. You can see by yourself looking at my Meta talk page from http://meta.wikimedia.org/wiki/User_talk:Vapmachado#Block all the way down to the declining of my request to unblock "with an expiry time of infinite", on Jan. 16.
Am I nursing a grievance? You bet I am. For three months and still counting. Will I ever forgive? There's nothing to forgive. Will I ever forget? Never. I can assure you that is not in my nature. Once someone gets on my ignore mode it stays there until chickens grow teeth.
Am I trying to milk it? There's nothing to milk. I'm not sure of the exact meaning in which that expression was used, but anyway I look at it, it does not seem very relevant. Nevertheless you can bet that I believe that one day the chickens will come home to roost.
Except for overlooking a bunch of my previous requests for help, including the one above, it seems you were paying perfect attention and you got my tone wright: "I'm as mad as hell, and I'm not going to take this anymore! I want you to get up right now, sit up, go to your windows, open them and stick your head out and yell - 'I'm as mad as hell and I'm not going to take this anymore!' Things have got to change. But first, you've gotta get mad!... You've got to say, 'I'm as mad as hell, and I'm not going to take this anymore!' Then we'll figure out what to do about Meta, the Wikipedia and the Wikimedia Foundation. But first get up out of your chairs, open the window, stick your head out, and yell, and say it: 'I'm as mad as hell, and I'm not going to take this anymore!'
Sincerely,
Virgilio A. P. Machado (Vapmachado)
"You're an idiot"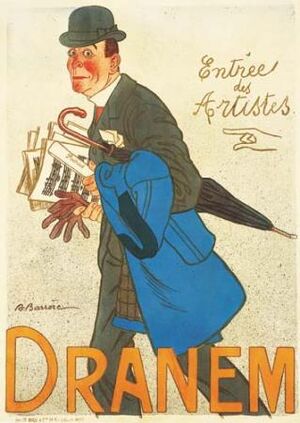 Wikipedia criticism group purges three critics, Gregory Kohs, July 27th, 2010 5:50 pm ET

"An academic group dedicated to fostering a "critical point of view" as regards Wikipedia has decided to purge three noteworthy Wikipedia critics from its ranks. The crime? They were too critical of Wikipedia."

Wikimedia Foundation's boss gives orders, Gregory Kohs, August 4th, 2010 1:23 pm ET
Wikipedia is not the encyclopedia anyone can edit, Gregory Kohs, August 9th, 2010 9:02 am ET

"Wikipedia may claim as a headline on its very own main page to be "the free encyclopedia that anyone can edit", but nothing could be further from the truth. [...] you could be the sweetest, most innocent Wikipedia editor ever to grace its community, but if you choose a user name like "Gbmontreal" or "Rawnuke", you're liable to be blocked (as was the case with these two editor accounts) by a guy like "Orangemike"."
Forget altruism
That doesn't really fly here
thumb|300px|right|Empathic civilisation
Community behavior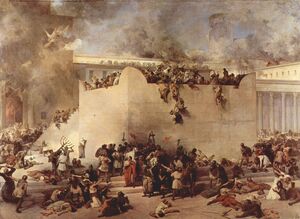 There were no further comments
---
There were no further comments
Wikimedia revisionism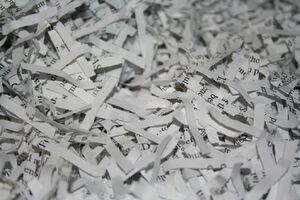 NEXT
Virgilio A. P. Machado <vam@fct.unl.pt>[14]
Sat, 28 May 2011 01:57:01
[...]
I recall how some people have been so baffled that they wonder about what are my intentions. I don't think I ever answered. We all know that "hell is full of good intentions." What I have done is nothing, but whatever I have done for the Wikimedia Foundation projects nobody can take away from me. Now, would you believe me if I told you that there are some people who are spending their time and effort trying to do just that? Sad isn't it? But yes, it is true, you better believe me.
Sincerely,
Virgilio A. P. Machado
Executive Editor, Logística a Logistics wikibook in Portuguese
The One and Only Editor to ever develop and complete academic projects on the Brazilian Wikipedia
Sep 16, 2010, a message was received from Castelobranco stating that, if there was interest, the user and user talk pages could be deleted, and the user name removed from the list of the Brazilian Wikipedia contributors.

Since Sep 15, 2010, when an uncivil message was posted on user Vapmachado talk page,[15] the lists of contributors have been "revised" and the name has been removed.[16] and [17]
It can still be seen on this page that, when compared with the almost six thousand active users, the rank would be around 500[18], although the last edit was made April 3, 2010 and not Oct 3, 2010, as erroneous stated by the unfortunate editor.[19]

NEXT
In Portuguese
Diário da Wikipedista, blog de Anne Valladares, February 9, 2008
From WikiPT, Felipe Micaroni Lalli, December 15th, 2007 2:52 (UTC)

«Na própria Wikipédia o que se vê nos bastidores é uma disputa de egos sem fim. Eu diria até que numa empresa extremamente capitalista não há tanto corporativismo e tanta deslealdade como na política da Wikipédia.»
Human rights
On December 10, 1948 the General Assembly of the United Nations adopted and proclaimed the Universal Declaration of Human Rights [...]. Following this historic act the Assembly called upon all Member countries to publicize the text of the Declaration and "to cause it to be disseminated, displayed, read and expounded principally in schools and other educational institutions, without distinction based on the political status of countries or territories."[20]
Preamble
Whereas recognition of the inherent dignity and of the equal and inalienable rights of all members of the human family is the foundation of freedom, justice and peace in the world,
[...] the advent of a world in which human beings shall enjoy freedom of speech and belief and freedom from fear and want has been proclaimed as the highest aspiration of the common people,
Whereas it is essential, if man is not to be compelled to have recourse, as a last resort, to rebellion against tyranny and oppression, that human rights should be protected by the rule of law,
[...]
Whereas the peoples of the United Nations have in the Charter reaffirmed their faith in fundamental human rights, in the dignity and worth of the human person and in the equal rights of men and women and have determined to promote social progress and better standards of life in larger freedom,
[...]
Whereas a common understanding of these rights and freedoms is of the greatest importance for the full realization of this pledge,
Now, Therefore THE GENERAL ASSEMBLY proclaims THIS UNIVERSAL DECLARATION OF HUMAN RIGHTS as a common standard of achievement for all peoples and all nations, to the end that every individual and every organ of society, keeping this Declaration constantly in mind, shall strive by teaching and education to promote respect for these rights and freedoms and by progressive measures, national and international, to secure their universal and effective recognition and observance [...]
Article 1. All human beings are born free and equal in dignity and rights.They are endowed with reason and conscience and should act towards one another in a spirit of brotherhood.
Article 28. Everyone is entitled to a social and international order in which the rights and freedoms set forth in this Declaration can be fully realized.
Article 29. (1) Everyone has duties to the community in which alone the free and full development of his personality is possible. (2) In the exercise of his rights and freedoms, everyone shall be subject only to such limitations as are determined by law solely for the purpose of securing due recognition and respect for the rights and freedoms of others and of meeting the just requirements of morality, public order and the general welfare in a democratic society. (3) These rights and freedoms may in no case be exercised contrary to the purposes and principles of the United Nations.
Article 30. Nothing in this Declaration may be interpreted as implying for any [...] group or person any right to engage in any activity or to perform any act aimed at the destruction of any of the rights and freedoms set forth herein.